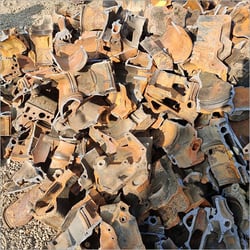 Recycling takes hard work. It takes efforts in collecting and putting together the scraps, find a recycling centre to take them to, load it up in your car and transport it to Auto Parts Scrap Suppliers in India. However, one can seek benefits of buying useful parts from them.
Nowadays, people are too busy with family, work, and life overall. Why would they take extra time out of their day and follow necessary to recycle scraps?
The reason why people do this is that it is beneficial in many ways. It is worth the hard work, and if you know the benefits of scrap recycling, it is even more satisfying!
First, collecting and recycling your scraps will put the extra cost in your pockets. Also, buying new products cost prominently high! Instead of getting rid of your scraps in waste or stuffing an automobile with low-quality parts, you can contact Auto Parts Scrap dealers who recycle the parts and make you earn money for it!
From Auto Parts Scrap Suppliers, you can sell and even buy a range of auto parts scrap, and you can make an all-new functioning automobile.
Types of Scraps sold by Auto Parts Scrap Suppliers:
• Auto part scrap
• DI pipe scrap
• Industrial cast iron scrap
• Standard cast iron scrap
As you can see, almost everything can be turned into scraps and recycled; with so many options to choose from, you can start collecting and make a large range of money.
Recycled Scraps are Converted into Affordable, Useful Parts
Suppose you ever need to purchase parts to repair your car, equipment, machines or anything else. In that case, Auto Parts Scrap Suppliers allow you to buy those recycled parts at a lower price than it would normally cost to buy brand new ones!
The Cost of New Metal Production will Decrease.
If more people recycled scrap metals, creating new metals would decrease and, in turn, make the cost to purchase metals a lot cheaper!
The environment and world we live in require a lot of maintenance, so recycling scraps is so beneficial to us. Removing scraps from backyards, sides of the streets, garages or anywhere else clean up our environment, decreasing pollution.
Iron and industrial scrap recycling is important because it decreases the number of toxic materials released into the environment, decreases the amounts of hazardous waste in the environment, and encourages proper waste management.
As mentioned above, recycling scrap metals can decrease the costs of producing metals. Not only does this sound nice to our wallets but also to the environment.
Why? Well, let's take a look at how metals are produced.
How are metals produced?
To produce metals, first a large deposit of rock, also called an ore, must be extracted and then refined to remove metals from their oxides. This process is reduced when scraps are recycled, creating benefits that include resource conservation of iron ores, coal, and other non-renewable resources.
Leading Auto Parts Scrap Suppliers recognise that scrap recycling in India is beneficial. That is why they provide a scrap of different types at an affordable price in bulk quantity to their customers.